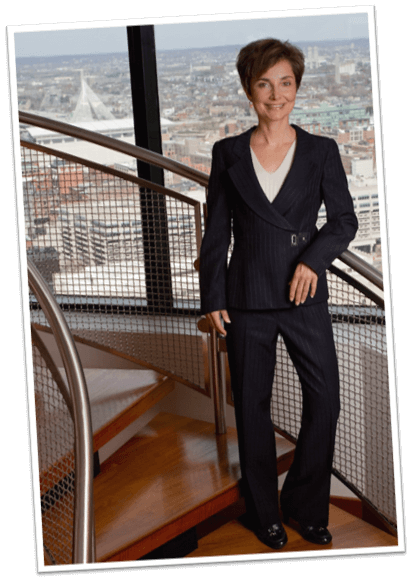 Mary Sandro founded ProEdge Skills, Inc. (formerly known as Professional Edge) in 1994.  Since then she has addressed CEOs to new hires in a wide variety of industries in 44 states, Canada, Denmark, China, and India.
A communications expert, she has been quoted in newspapers and magazines. Her articles can be found online, in company newsletters, and in academic programs.
She has been a faculty of the American Management Association and the creator and host of a weekly 10-minute radio spot called "Helpful Hints" for the American Radio Network.
Prior to founding ProEdge Skills, Mary worked for the Travelers Insurance Company. Mary has a BS in Mathematics from the University of Notre Dame and an MBA from Babson College.
Mary supports many charities and is a Past President of the National Speakers Association New England.
In 2009 Mary "went green" to reduce her carbon footprint.  She's an avid sailor and bicyclist, as local clients can attest when she arrives with her bike helmet.  Her commitment to flipped training and licensing are steps to improve training impact while reducing environmental impact.
"Mary kept us motivated. She knew her material and communicated her knowledge very well. Best seminar I have ever attended."
~ Kathleen Brennan,
Sales Assistant Air Canada
Prepare Your Company For Success