Hospital Reduces Escalations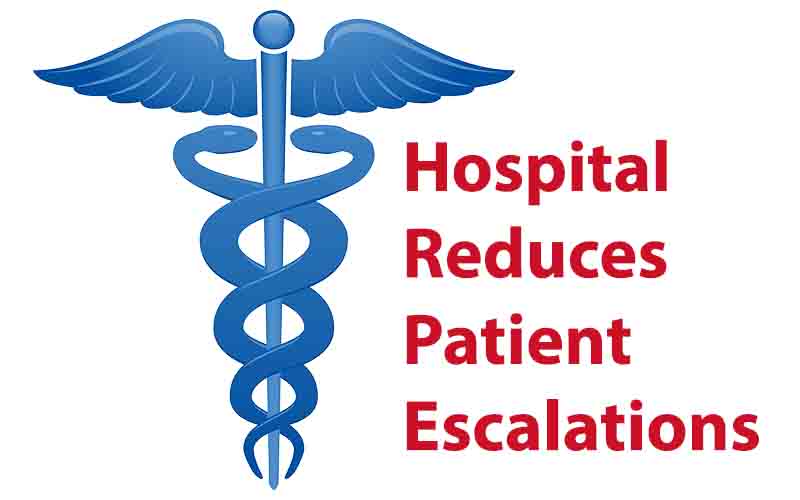 Solomon Carter Fuller Hospital Reduces Escalations
The Solomon Carter Fuller Hospital is a part of the Department of Mental Health Hospital (DMH) system. It is located in the South End of Boston and is one of the most diverse facilities in terms of both staff and patient population.
The mission of the DMH Hospital System is to support and facilitate recovery and wellness for individuals with mental health conditions. We do this through the delivery of evidence-based evaluation and treatment that is trauma-informed and person-centered so that all individuals whom we serve may live full and productive lives in their communities of choice.
We Value Care That is –
Culturally and Ethically Diverse
Strengths Based
Mutually Respectful
Responsible
Why Customer Service Training?
The leadership of the Fuller studied the interactions between staff and patients and realized that many of the interactions between staff and patients especially on the off shift were ineffective, not customer friendly and resulted in struggles and conflicts which oftentimes ultimately resulted in the patient losing control and ending up in restraint.
The leadership hypothesized that if staff were able to interact with patients in a more friendly and respectful manner (better customer service) that could have an effect on patients' response, which could result in a decrease in opportunities for patients to lose control and end up in restraint. We then started to search for a training opportunity for staff in customer service.
How the Training was Personalized
The training program covered 3 aspects of service:
Attitude
Language
Body Language and Listening
See course outlines here.
Ripple Effect Service
The program was titled Ripple Effect Service to teach staff that everyone's attitude, language, and actions rippled out and had impact on patients, other staff, and ultimately the community.
Staff reframed their job as customer-centric.
Language was focused on what could be done and education rather than what could not be done.
Body language was friendly yet authoritative to communicate respect, listening, and helping.
How the Training Has Helped
Right after the training we saw a shift in staff's approach to how they responded to patients' requests as well as how they interacted with patients. The phrase "Carrot and Stick" was being used on an ongoing basis. Staff was able to verbalize that the patients were their customers and should be treated as such.
Reports of patients losing control after an interaction with staff began to decrease.
Staff reported that the training was very helpful in giving them tools to engage with patients in a manner that showed that they cared for and respected the patients.
Hiring criteria were modified.
Want to instill customer-focus and reduce escalations?  Request a Consultation