$90 Million Sales Presentation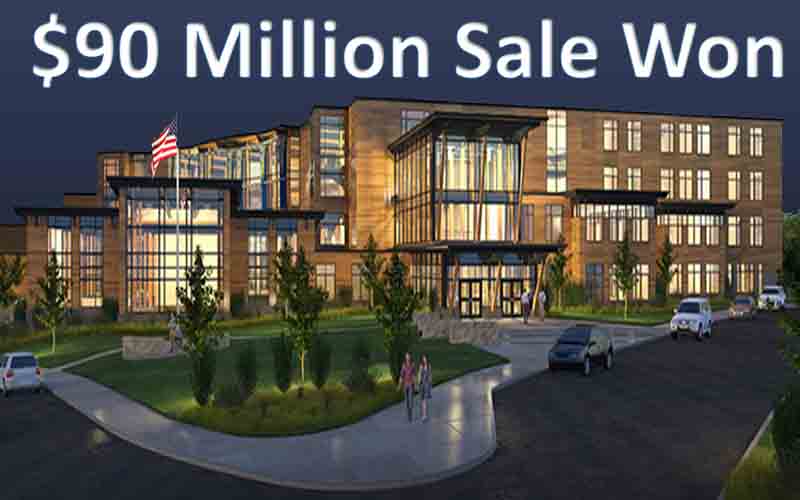 Bacon Construction Sales Presentation Wins $90 Million Project
Bacon Construction prides itself on bringing the highest quality construction to municipalities, schools, universities, and corporations on-time and under budget.
To accomplish this, Bacon works closely with owners and also employs cutting edge processes and technologies–
Lean Construction
Building Information Modeling
Virtual Design and Construction
Sustainability
Why Presentation Skills Training and Consulting?
Bacon Construction was one of two finalists for a unique Middle School construction project.
This project would be a first-of-its kind in the state of Massachusetts and a first-of-its kind for Bacon Construction.
The other finalist was from out-of-state and had experience with this type of construction project.
Bacon believed they could deliver high quality work on-time and under budget for this unique project.
They were concerned about the other company's experience.
They needed to present their case definitively even though it would be a first for them.
How the Program was Personalized
The training and consulting focused entirely on this $90 Million Dollar opportunity:
The team learned the Get Them Marching® framework
Put together a first draft
Made revisions to content, slides, and handouts to perfect
Rehearsed to prepare and hone delivery
The training and consulting was delivered partly onsite and partly virtual via online video conferencing.
View Course Outlines
How the Program Helped
Bacon won the $90 Million Dollar project and added another successful first for the company.
Cut
Much of the original content was cut.
Traditional content would not win a cutting edge project.
Refocus
We asked the question, "What other firsts have you excelled at?"
It became clear that Bacon Construction had a long history of successful firsts.
Get Into It
After handling the first-of-its kind issue, they got right into implementation.
Presented the strategy in a compelling manner that clearly illustrated value.
Connect
The team let their personalities show, which was a real time illustration of their teamwork.
The team added some spice to their explanations to make them more memorable and relatable.
Want to win more sales presentations?  Request a consultation